Meet Dr. Cindy Frazier
Scoliosis Diagnosis Led Me to Chiropractic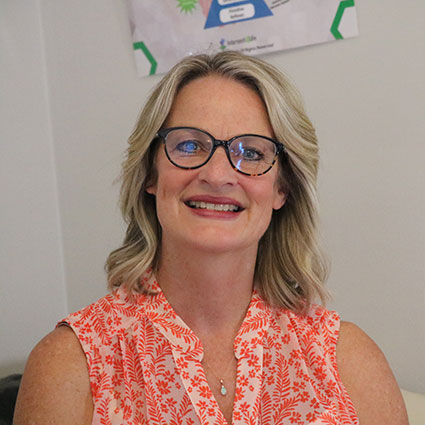 Chiropractic care started for me at the age of 9 years old with a diagnosis of idiopathic scoliosis. I knew nothing about chiropractic at the time. I pursued chiropractic care off and on for several years and ultimately went the medical intervention route with a brace and Harrington Rod Surgery.
It was shortly after this surgery that I considered chiropractic as my health care path for the future with the urging of my then boyfriend, now husband.  I felt that there had to be a less invasive solution than what i had just experienced for scoliosis.
Achieving an Optimally Functioning Nervous System
What I experienced first hand was amazing while I was attending chiropractic school in Lombard, IL at National College of Chiropractic. I had always suffered from seasonal allergies since I could remember. They were so bad that I remember studying for exams in school wanting to scratch my eyeballs out as my nose dripped like a faucet. This was not a healthy functioning nerve system. It wasn't until after my second year in chiropractic school that I realized I was not experiencing these symptoms any longer. I had been getting regular adjustments in chiropractic school and my health and nerve system were now functioning more optimally.
It has been over 25 years since my Harrington Rod surgery and I am adjusted on a weekly basis to keep my spine and nerve system working the way that it should.  I delivered 5 beautiful children without any medical intervention and four of those births were at home. Every single one of my children was checked immediately after their birth.
EXPLORE OUR SERVICES »

Outside of the Office
When I am not talking to my practice members about chiropractic and caring for them, I enjoy spending time with my husband, Shahab and our children, Malik, Safiyah, Nayera, Zareena and Alia.  I enjoy hiking with our kids, reading, exercising and spending time with friends.
I'd love to meet you and your family! Contact us to get started!

Dr. Cindy Frazier | (402) 650-0090